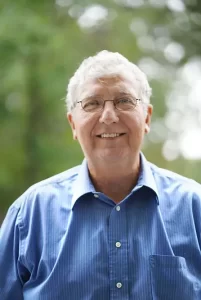 My wife, Tish, and I are fully committed to the mission of the Timothy Hill Ranch because of the Hill Family, and the incredible success they have had in transforming lives through the love of Christ.
In 1965 Fern and Jerry came to work with the Riverhead Church of Christ where I worshipped during school breaks from Harding and then, later, Tish and I together when I was on leave from the Air Force. We quickly knew that the Hills were exceptionally loving and kind people. Their love for the Lord and for children was unlike any we had ever seen before. They walked their talk in every way. Fern and Jerry have been spiritual mentors of ours since then. Jerry is one of the elders where we worship. We remember when Thaddaeus was born and when Timothy died. In junior high Timothy was an aspiring young runner. We both loved to talk track so we got close.
The Ranch has come from the dream of that young boy in a small town on Long Island to become the center of hope, safety and faith in four states. Hundreds of residents have been transformed by love form street-wise, angry, high-school dropouts to sensitive, caring, productive citizens with high school diplomas, families and good jobs. Many have college degrees. Residents have told me they would be in jail or dead were it not for the Timothy Hill Ranch. Christ is always the center and Christ does the transforming, but the culture at the Ranch sets the example and the tone.
The Timothy Hill Ranch is now led by Thaddaeus Hill, Timothy's younger brother, a man of deep faith. He is a visionary, he believes anything is possible through Christ and he has built a remarkable staff which embraces those same philosophies. They are dedicated people of faith who serve our residents in a loving, sacrificial and professional way. One can feel the love and commitment of that staff whenever on any of our campuses. The future is bright.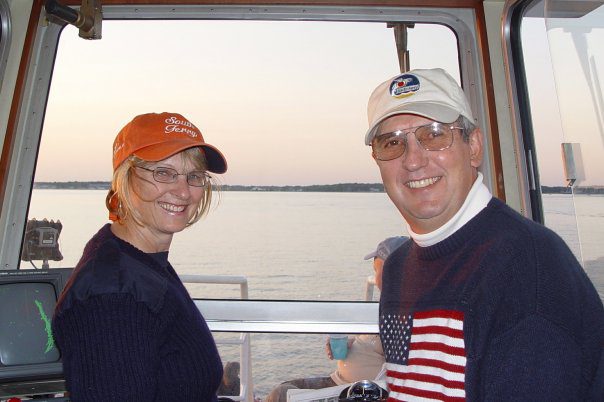 Tish and I believe in the mission of Timothy Hill, in the direction of Timothy Hill, and in the future of Timothy Hill. Timothy Hill is a work of God and we invite you to come along for the ride.
Cliff Clark has been part of the board for over 20 years. His family has owned South Ferry Inc. on Shelter Island, NY for over 3 centuries and his father was a member of Timothy Hill's board in it's earliest days. He and his wife Tish are two of our biggest fans and are active donors and volunteers. You can watch the video below to get to know more about Cliff and his dedication to the work we do.